From the oil refinery the fuel
is delivered to the oil depots by railway transport
From oil depots
by petrol tankers the
fuel is delivered to our petrol stations
FOR CORPORATE
CLIENTS
From oil depots
by petrol tankers the
fuel is delivered to our petrol stations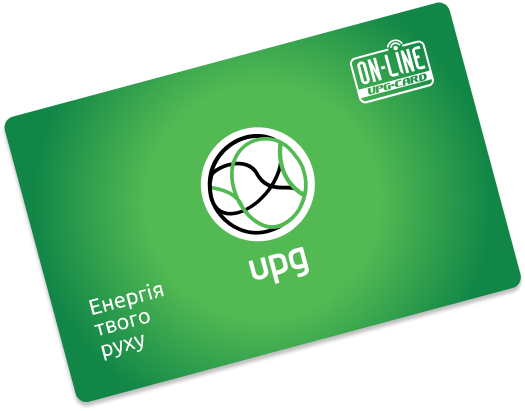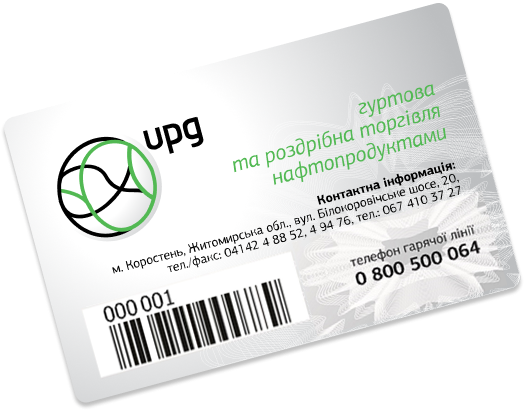 Fuel cards
upg
FUEL CARD — is a convenient solution in the system of electronic payment for fuel.
The main advantage of the upg fuel card is an opportunity to track all the operations with the card online. If a customer has a few cards, he/she can receive a report on all cards simultaneously in any convenient way. From now on the fleet operations are transparent.
Fuel coupons
A fuel coupon is an approval document confirming the customer's right to receive pre-paid fuel. Both legal entities and private individuals can use fuel coupons. They can be purchased via bank transfers at the company representative offices.
UPG fuel coupons are valid throughout the chain of UPG as well as partner filling stations. UPG offers coupons for А95Е, А95Р, А92, diesel and liquefied gas.
THE MAIN ADVANTAGES OF OUR COUPONS ARE AS FOLLOWS:
Direct supplies from the Belarusian oil refineries
Constant fuel quality control
Convenient location of fuel depots
Efficiency
Automatic filling system
Pick-up possibility