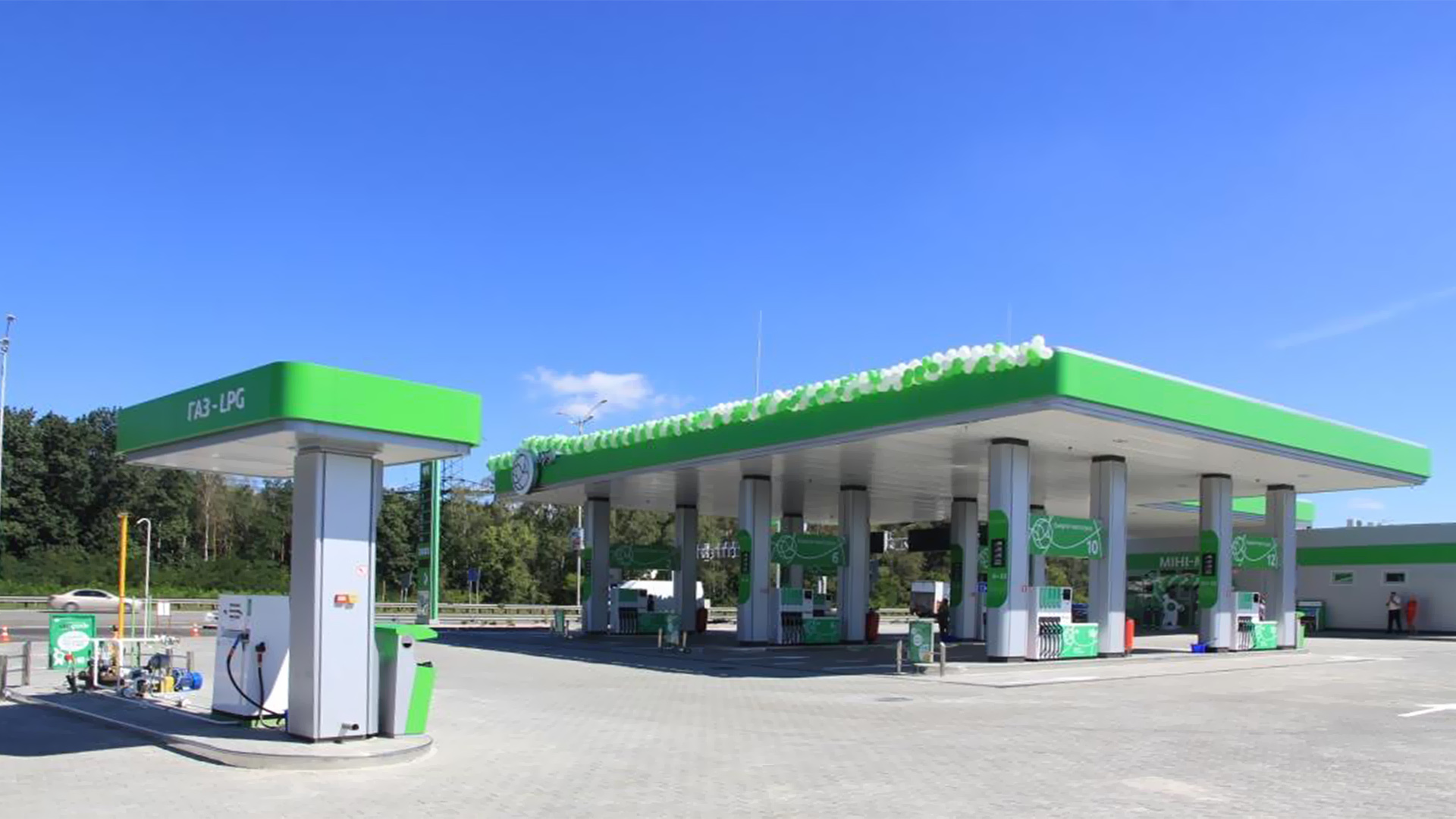 NefteRynok About New UPG Gas Station on Kyiv-Kharkiv Highway
16.08.2019
On August 26, 2016 «Ukrpaletsystem» (UPG) opened a new gas station in Shchaslyve, Boryspil district, Kyiv region.
It is reported by the journalist of NefteRynok, who attended the event.
The new complex is located on the highway connecting Kyiv and Kharkiv, on the way to "Boryspil Airport". This is the eighth gas station, which the company has built from the ground up.
The opening ceremony was attended by the top management of "Ukrpaletsystem", as well as the village council of Shchaslyve.
During the opening ceremony, the founder of «Ukrpaletsystem» Volodymyr Petrenko stated that in the near future the village budget will increase by 500-600 thousand UAH due to the payment of retail excise duty.
«Ukrpaletsystem» informs that the new complex was built within just 4 months using its own resources. «A separate unit has been allocated in the company. It deals with construction of new fuel stations for UPG», – reports the retailer's representative. «Our present strategy is to construct our own gas stations and gradually go back from the rented ones», – mentioned Volodymyr Petrenko.
The new gas station is equipped with six double-ended fuel dispensing units and a gas dispensing module. It offers high-quality Belarusian fuels, such as А-98, А-95, А-92 petrol, Euro diesel fuel, and liquefied gas.
The territory of the complex includes a store and Vivo Caf?. You can also get free wi-fi access. In addition, the fuel station is equipped with displays which show the flight schedule at "Boryspil".
The petrol station also offers its customers flowers for sale. Company representatives say that this service will attract visitors, who are going to meet their friends and relatives at the airport. On the spire installed near the complex, along with the familiar UPG sign there appeared a figure of a little man with thumbs up meaning UPGood.
It is worth noting, that the first customer to visit the new petrol station had the fuel tank filled to the brim free of charge.
UPG also informed NefteRynok that in the near future the company will build three new stations.
Private firm «Ukrpaletsystem» runs a chain of about 60 fuel stations known under the brand name UPG.