The Updated VIVO café Menu is Enjoyment of Taste and Nothing Extra
01.09.2023
Let's start the new season with pleasant changes. We have updated the menu of our gas station restaurants. From now on, yet more delicious dishes and interesting offers are waiting for you, and the most anticipated one is the menu for our youngest visitors.
After one year, by checking and listening to your orders, analyzing the modern requirements, rhythms, and characters of Ukrainians, we have updated the concept. In particular, we have reviewed the approach to presentation of dishes and refused from complicated names. We added more simplicity, lightness, and genuineness, because this great world trend is very close to our company.
"Each dish on the menu is the enjoyment of taste and nothing extra. This is how one can briefly describe the main changes. The menu was based on minimalism in techniques, serving of dishes and even their names, which greatly simplifies the choice and saves the time of our guests. This is the moment when you know exactly what you want, find it on the menu immediately, and in a few minutes you can enjoy the dish in cozy homely atmosphere of our cafe," said Victoria Horova, deputy executive director of the chain.
The quality and ecological origin of products, as well as the delicacy of taste combinations remain the unchanged principles for our restaurants. As always, we have dishes for those in a hurry, such as tasty and hearty hot dogs, burritos, and sandwiches, as well as offers for guests who are used to dining without rushing, enjoying every bite of their favorite food.
The taste of home-like borscht with meat, varenyky with mushrooms, or home-like cutlets with penne and vegetables will definitely make you recall the very special taste of childhood. And not only because of their name. The VIVO café chefs do their best to make everything taste even better than at home.
"When we say that at UPG everything is tastier than at home, we mean that your meal is prepared from selected products, with the same love and care as on your mother's kitchen, but even more exquisitely, because it is the work of professional chefs. They are the people who invest their skill in every process to make the taste of, for instance, zucchini fritters with prosciutto perfect," says Victoria Horova.
Among the interesting novelties are bowls with tuna or beef with quinoa. It is a perfect choice for those who prefer a healthy diet because these dishes have a perfect balance of proteins, fats, and carbohydrates. We have also prepared quite interesting offers with another popular, nutritious, and useful ingredient – avocado.
Our burgers have already become legendary, so of course this bestseller remains. But to the famous 7 variants of this cult-favourite dish we have added a special one – a children's cheeseburger of the right size and filling. And there are yet more novelties waiting for the kids.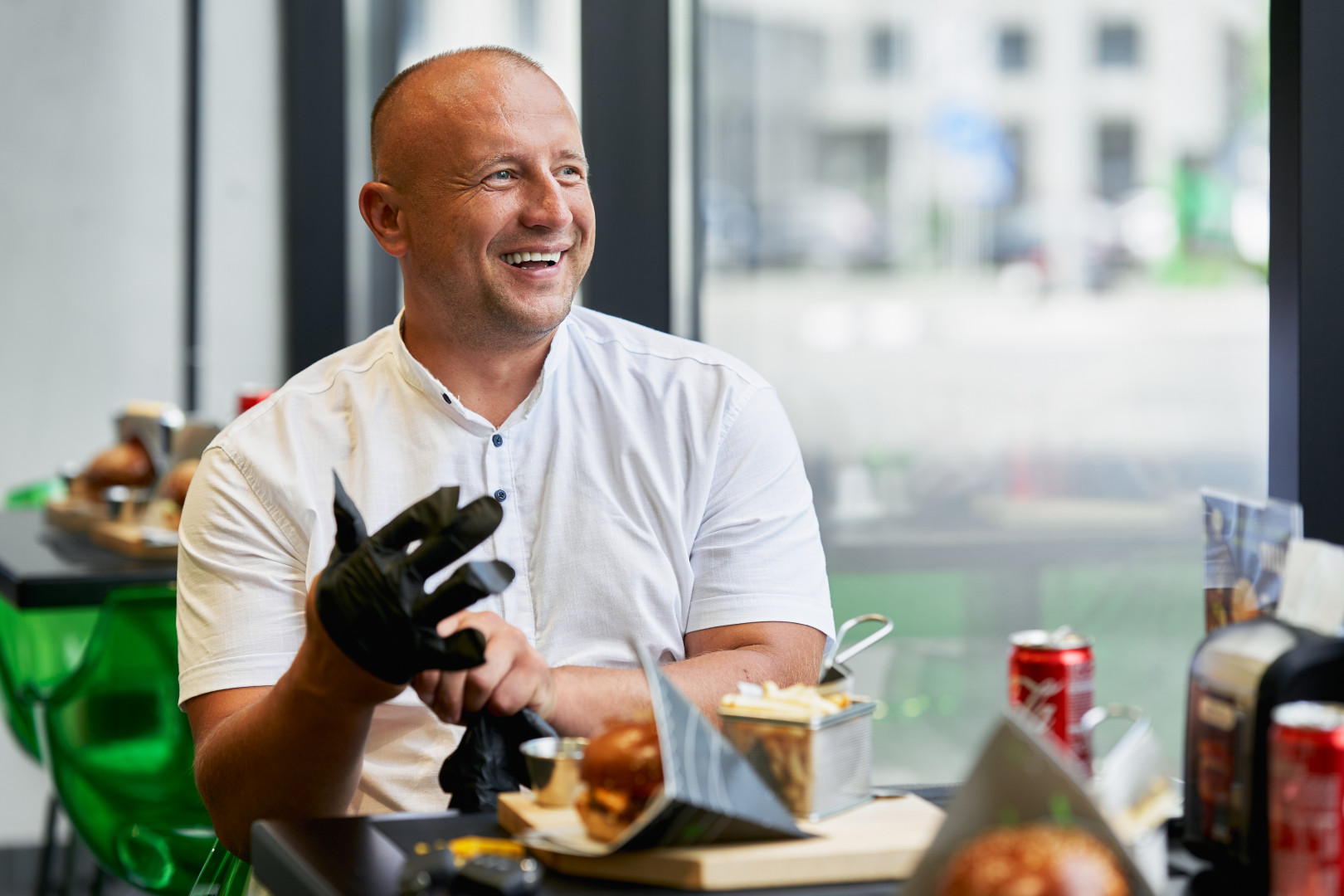 Autumn is the time for fragrant coffee and delicious desserts, as well as coziness, which is an integral part of our cafes. We approach the creation of desserts in a special way. The updated menu offers a wide selection of dainties that go well with hot drinks. We hope you don't get confused while choosing from a wide range. However, no matter which dessert you choose, the pleasure is guaranteed.
Now we are actively working to add seasonal novelties to the menu. So traditionally, dishes that taste best in the autumn and winter period are waiting for you soon.
See you at VIVO café!