The UPG National Gas Station Chain Bring High-Octane upg100 Gasoline to the Ukrainian Market
26.08.2022
The most anticipated upg100 gasoline is now on sale! From now on, at every UPG gas station you can fill up your car with the unique high-octane gasoline.
upg100 is the very combination of European quality and Ukrainian power that ensures the dynamic movement of a modern car. High-quality gasoline will satisfy the needs of both sport cars and charismatic passenger cars.
Drivers who are fond of dynamic movement, choose the 100-octane-number fuel, which makes it easier to start the engine and provides the car with quick acceleration.
Concerning charismatic cars, when all the parts work properly, high-octane gasoline can increase power and reduce fuel consumption. In addition, significantly less soot and residues will form on the intake valves and in the combustion chamber of your vehicle.
It is worth mentioning that upg100 does not contain any additives, and the content of organics in it is minimized. Such properties were achieved solely by means of the high-tech manufacturing.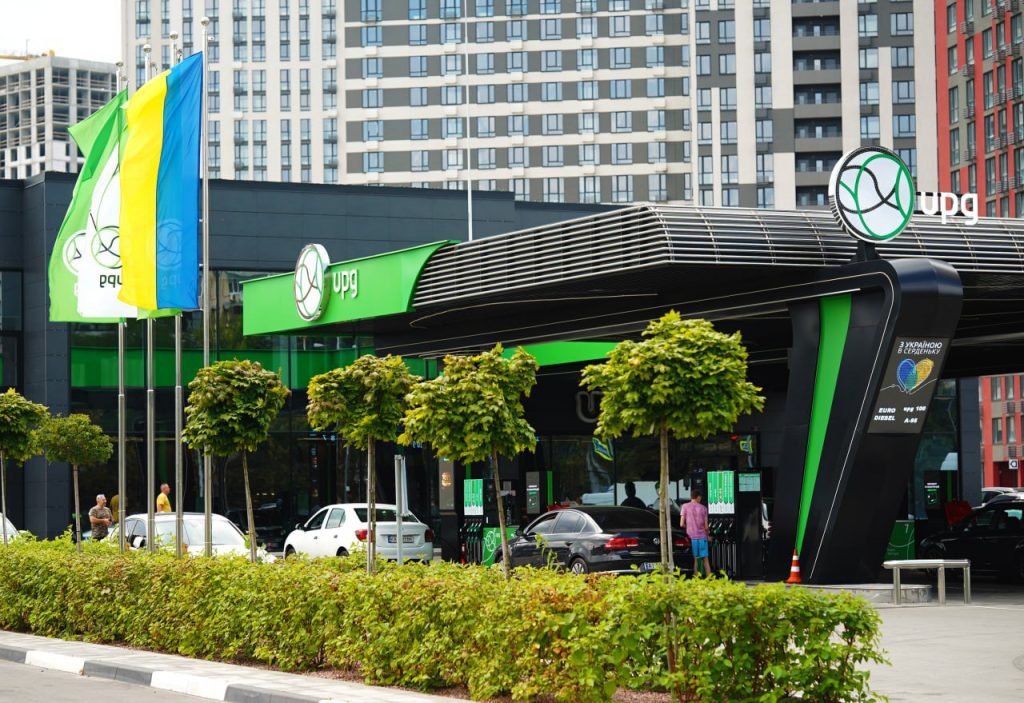 Branded gasoline with a higher octane number protects the car's fuel system, distributes the mixture evenly among the engine cylinders, increasing its resource. The reduced content of sulfur, benzene and aromatic hydrocarbons reduces corrosion on the parts, which will for sure appeal to the car.
Lower fuel consumption and environmental safety are important advantages of the upg100. It is known that high-quality fuel emits a greater amount of energy during combustion, and therefore, its consumption is lower. It is safe not only for the engine, but also for the environment.
Before getting into the car's tank, the fuel is subject to a multi-level check, which guarantees its quality. Each batch has a manufacturer's quality certificate. At all UPG gas stations, you can always get acquainted with the passport, which confirms that the fuel has passed entry control stage in Ukraine and meets the standards of DSTU.
UPG sells fuel without restrictions, provided you use the UPGgood branded mobile application.
All the fuel that can be purchased at UPG meets the Euro-5 standard and is supplied from Europe. At the same time, the company's price policy remains one of the lowest on the country's fuel market.
We do our best to ensure that even in wartime our clients receive the quality services they got used to in peacetime. During the fuel crisis, the company managed to conclude new contracts with exclusively European suppliers of high-quality fuel in the shortest possible time. Immediately after the situation with the fuel availability got stable, UPG was restore its loyalty program for customers.