Updated Menu at VIVO café – When It's Tasty Like at Home
12.12.2022
More dishes familiar from childhood, prepared with care, and comfort which gives us strength to fight. VIVO café presents an updated menu based on the principle of delicious home cooking.
Tasty like at home is not only the main idea that we put in today's restaurant concept, but also the most valuable feedback that we expect to receive from our customers. Keeping pace with the current challenges, UPG offers Ukrainians to feel like they are at their parents' table, where there is everything they love, hence become a little happier in these dark times.
We always create the menu considering the taste preferences of our guests, and for this we regularly conduct surveys of our regular and potential customers.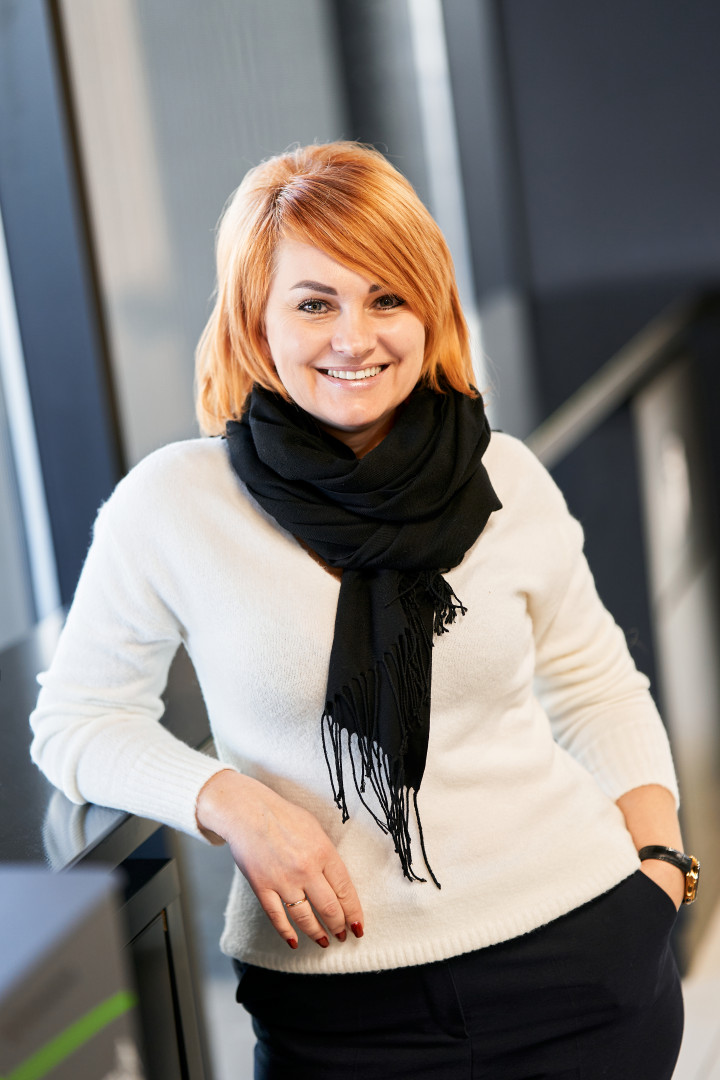 (Victoria Horova, deputy executive director of the UPG gas station chain)
"By means of conducting online research, not only do we accumulate the wishes of customers, but also always provide them with feedback. We even have an internal category under the code name "you asked for it – we made it." Our team does everything possible to make every customer feel cared for, and the meal they order at VIVO café remind them of home," said Victoria Horova, deputy executive director of the UPG gas station chain.
It is important to know that the kitchen of our cafes is a full-cycle enterprise, where everything is prepared exclusively from fresh products. Each dish is the result of the work of our professional chefs, whose careful hands turn fresh beef into a juicy cutlet for your burger, potatoes into crispy potato pancakes, and fresh vegetables into an unforgettable "Caesar" salad.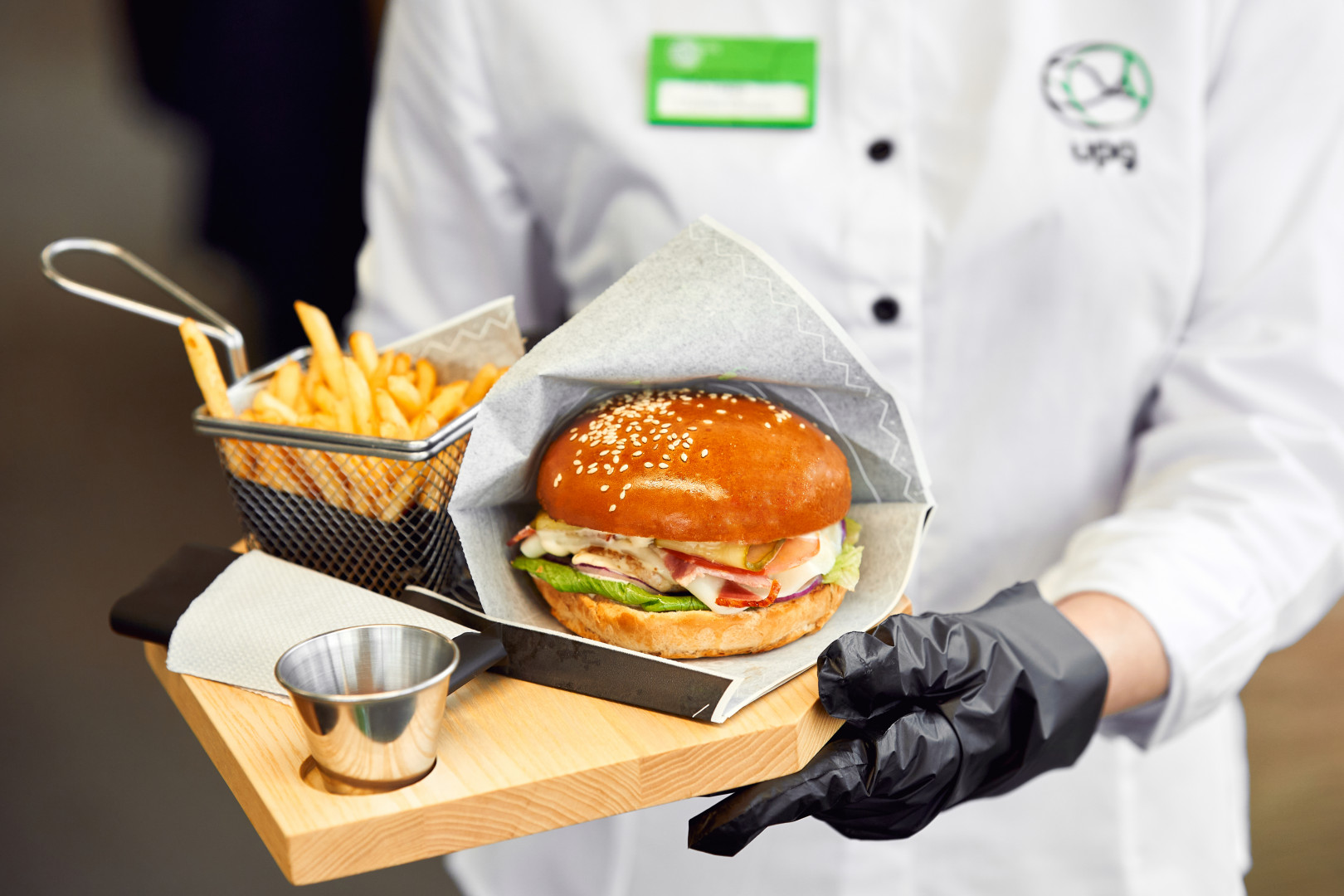 Borscht and varenyki with cracknels at VIVO café taste special, and the magnetic aroma of cottage cheese pancakes with sour cream takes you back to the time when the trees were tall, and the days were carefree.
We know how much you love our burgers for their fluffy and fragrant brioche bun and tender, juicy cutlet that contains 80% of high-quality beef. That is why there are as many as 7 types of them in our cafes, and this dish is a constant hit of your orders.
Furthermore, we are always happy to treat our customers with seasonal novelties. Thus, on the eve of the New Year and Christmas holidays, you can taste meat jelly or your favorite "Olivier" salad: dishes that have become traditional on the table of every Ukrainian housewife.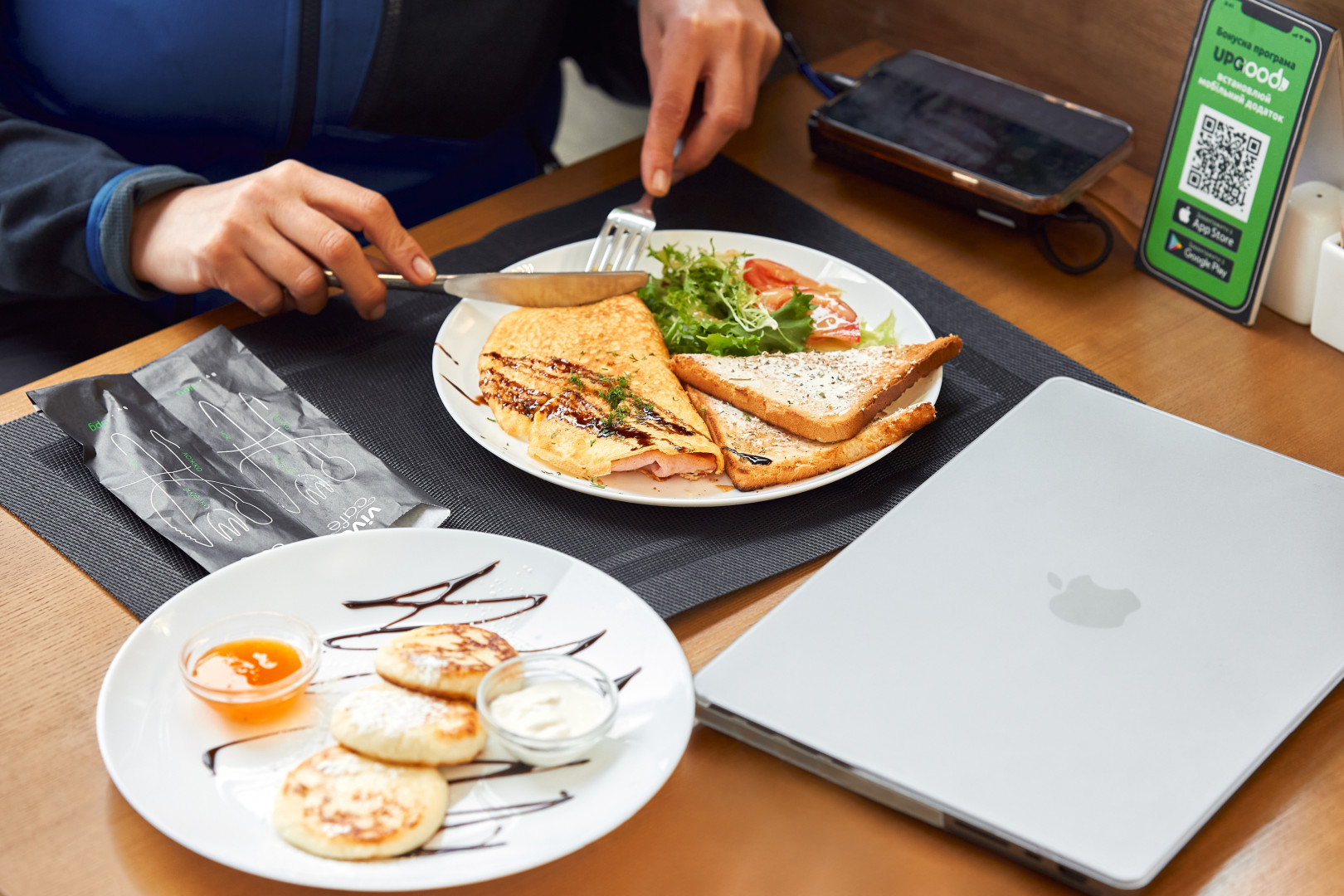 UPG gas stations have become a true place of strength for many Ukrainians in these difficult times. The war has also tested us for strength, but, at the same time, it made us stronger. The company has reviewed its internal processes promptly and adapted them to possible challenges. We have worked out the appropriate work patterns and are still ready to prepare delicious homemade meals, charged for victory, every day for you.