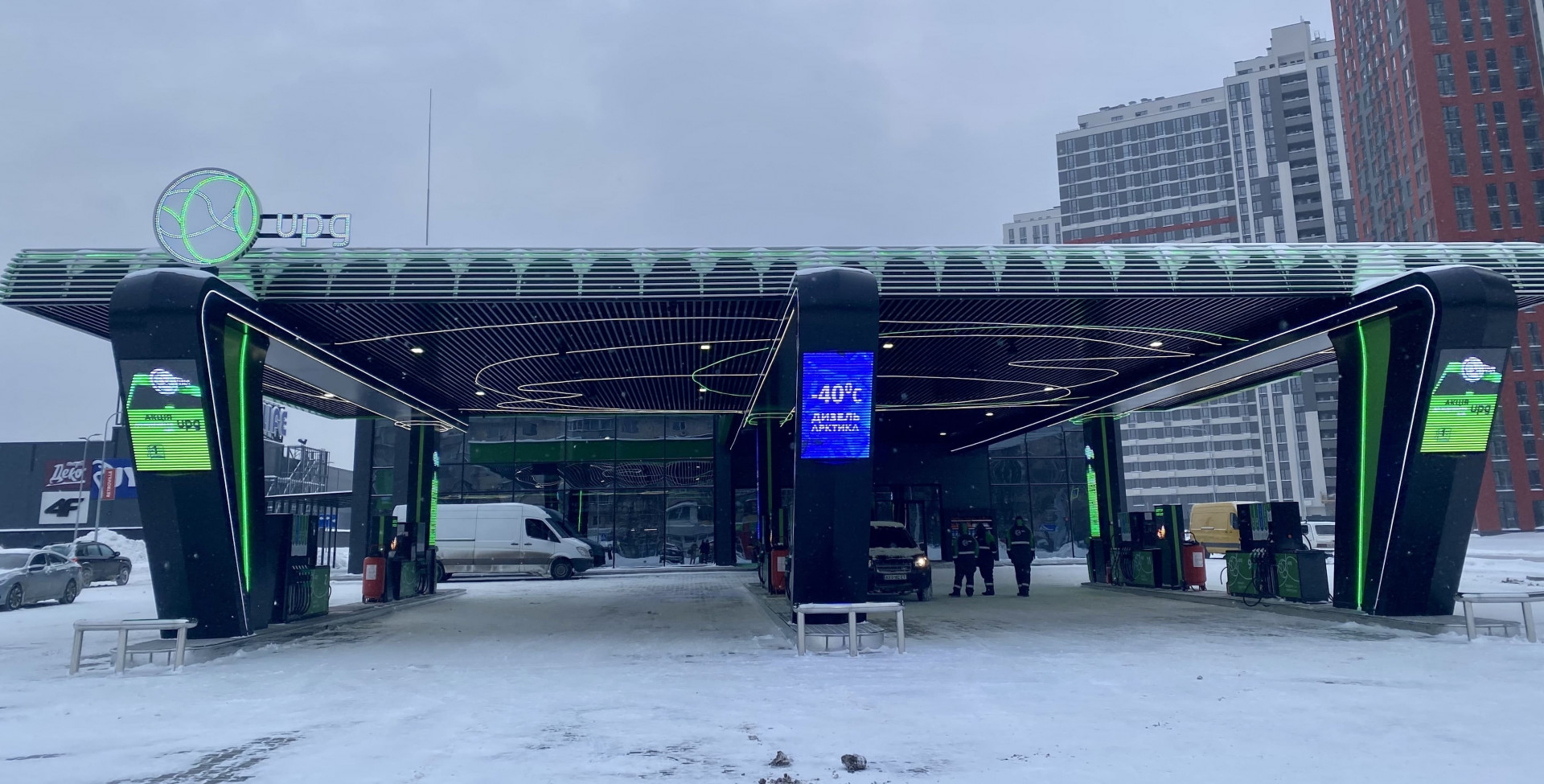 Welcome the largest UPG at Pravdy Avenue in Kyiv
UPG has opened the largest filling station at 47 Pravdy Avenue, next to the Retroville shopping center.
The station offers A-92, A-95, and branded upg 100 petrol, diesel fuel, Arctic diesel fuel and LPG. There are 6 fuel dispensers. It is worth mentioning that UPG sells exclusively high-quality fuel produced by the Mozyr Oil Refinery, the Republic of Belarus. All the fuel is supplied directly from the manufacturer and does not contain any additives.
The main distinctive feature of the new filling station is wide fuel dispensers with bright lighting and LED-panels. This is the second station in a black and green design with neon elements.
The UPGgood store has a wide choice of goods for travelers, while the VIVO Cafe offers hot dishes, burgers and desserts. In addition, the menu includes oysters and mussels that go well with a glass of prosecco.
The display also offers some new gourmet dishes: Caprese salad, prosciutto salad, several new club sandwiches, including vegetarian ones, three types of bruschetta, and a selection of snacks.
To celebrate the opening of the new filling station, from February 12 to February 28, there is a Promotion for all members of the UPGgood bonus program. Follow the link for details.
Register your UPGgood card instantly at the cash desk or at upgood.com.ua.
Download the UPG app from App Store and Google Play Market.